Have you heard the song, 'Fear is a Liar'? Oh, it's a good one. While listening to it the other day, I wondered how many of us would benefit from having 'fear is a liar' tattooed across our forehead, or at least on the back of our hand. I also wondered what obstacles Zac Williams must have faced while writing, recording, and even singing that song. That song exposes the foundation of the enemy's scare tactics and I would imagine he put up a fight knowing he was going to be exposed!
When he told you you're not good enough
When he told you you're not right
When he told you you're not strong enough
To put up a good fight
When he told you you're not worthy
When he told you you're not loved
When he told you you're not beautiful
That you'll never be enough
Fear he is a liar
He will take your breath
Stop you in your steps
Fear he is a liar
He will rob your rest
Steal your happiness
Cast your fear in the fire
Cause fear he is a liar
When he told you were troubled
You'll forever be alone
When he told you you should run away
You'll never find a home
When he told you you were dirty
And you should be ashamed
When he told you you could be the one
That grace could never change
Fear he is a liar
He will take your breath
Stop you in your steps
Fear he is a liar
He will rob your rest
Steal your happiness
Cast your fear in the fire
Cause fear he is a liar
Let Your fire fall and cast out all my fears
Let Your fire fall Your love is all I feel
Fear he is a liar
He will take your breath
Stop you in your steps
Fear he is a liar
He will rob your rest
Steal your happiness
Cast your fear in the fire
Cause fear he is a liar
~Zac Williams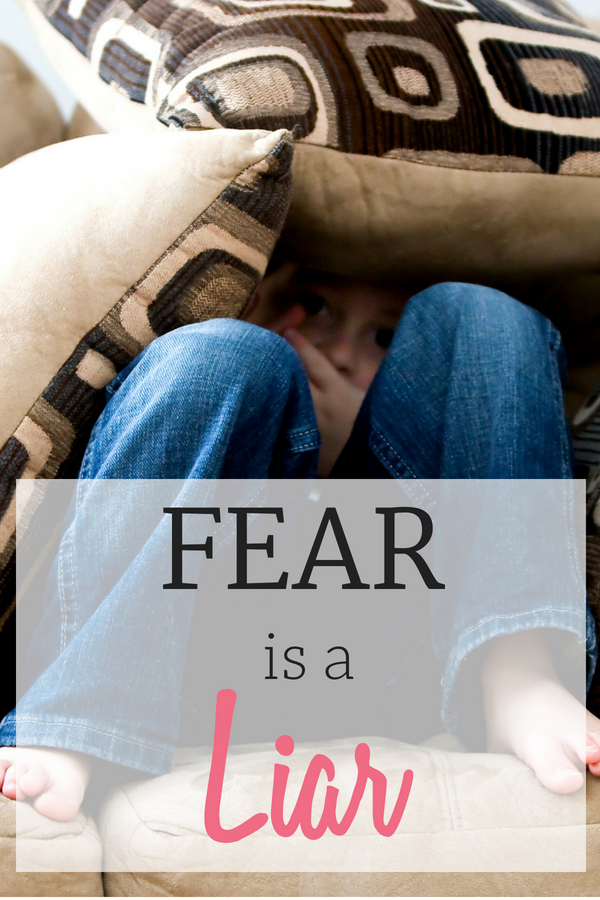 Who needed to hear that because I know I sure did. Let me tell you something. I'll answer that question. Everyone who read it needed to hear it and those who haven't need to hear it, so share this post because every single person in the world is afraid of something. Some just have fear as the default, meaning they live in fear. Others are 'simply' afraid, and I use the term 'simply' loosely because fear is fear.
So let's start talking about fear. Rather I want to talk about living in fear; living with fear as a close and constant companion. I mentioned everyone is afraid of something and that's ok, good even. We wouldn't be able to protect or preserve ourselves if we weren't innately afraid of danger. It's those who create, seek, fall into and live in their own danger zone of their mind.
We read in Deacon Erik's sermon about our thoughts, "See how close the devil is to our inner life, that he can place thoughts in our minds?"
So a fearful or scary thought enters the mind and then…
For those who are afraid of something, they quickly process the thought as a truth or a lie; possible without even realizing it. For the sake of this discussion, the thought is a lie. They recognize the lie and move on with life. They may even laugh about it later and tell it to friends and family in the course of conversation as a joke.
Picture the scary thought like a velcro ball tossed against a plain, painted wall; it bounces right off, doesn't stick and rolls off somewhere.
For those who live in fear, the thought enters the mind, many times completely at random and subconsciously, and immediately it's stuck as if the mind were a velcro wall. And the longer the thought sticks, the deeper it reaches, further into the mind and now involving the imagination. And once the imagination gets going, the body begins to respond. Pretty soon a five-alarm internal fire is raging out of control in the mind and body. And that five-alarm fire is known as a panic attack.
A full-blown panic attack, sparked by an intrusive thought, from an unseen enemy.
Let me give you an example and depending on which end of the spectrum you fall, you'll either laugh and think, "What a ridiculous thought!" Or you'll recognize the fear of the thought actually being real and something possible.
One day years ago a friend was laughing about how as she was pulling her car into the garage she saw her husband standing at the back of the garage getting something out of the freezer. She had the thought, "What if I hit the gas and hit him." And then she laughed at the ridiculousness of the thought. She laughed when she had it and she was cracking up when she retold the story.
And then there's those who live in fear and this thought is a trigger.
As she was telling that story I could feel my heart start racing, my breath shortened and quickened, my body started feeling chilled, my head hurt, I began to feel antsy…you get the picture. Just the thought of having the thought was scaring the holy moly out of me! I was afraid to pull into my garage that night. And I was not laughing at the ridiculousness of it. I was terrified at the thought of it! And the more I thought about it, the more afraid I became.
I can look back now and laugh because the possibility of me stepping on the gas pedal is as likely as me becoming a drug lord in South America or a scientist in Antartica!
That fear was a liar meant to do exactly as the song mentions…And it succeeded at its purpose.
Fear he is a liar
He will take your breath
Stop you in your steps
Fear he is a liar
He will rob your rest
Steal your happiness
Cast your fear in the fire
Cause fear he is a liar
Obviously, I had some serious work to do so I could begin to recognize a lie from the truth, reality from an overactive imagination, myself from my thoughts. Remember Deacon Erik stated in his homily, "This brings us to a very important principle: we are not our thoughts."
I've mentioned various ways I worked on my mind and continue to work on my mind. (Note, I am most certainly not a doctor or medical professional although I do play one at midnight with feverish children. I am not diagnosing, treating you or telling you to treat yourself. I am sharing what has worked for me as I've battled anxiety.)
•reading my Bible to know the truth so I can recognize lies
•using daily affirmations and scripture affirmations to cast out lies when they attack
•keeping a prayer journal and gratitude journal for the times when I felt like I was always going to feel like that
•heavily guard my mind and heart–what I watch, listen to, read, and who I spend time with
I've been sitting here wishing I had some nice, neat, and pretty way to wrap up this post. I don't. All I can say is, some of us are more sensitive to scary thoughts, fear, and anxiety. Some of us have to be ever vigilant and watchful of how we care for ourselves. We seem to have to be a little more attentive to our sleep, nutrition, exercise (walking is one of the most effective means to battle anxiety), what we see and hear and who we spend time with.
Some of us have to remind ourselves frequently, "Fear is a Liar." If you are not one who needs this reminder, I bet you know someone who does.
And one more thing friends who live with fear. Watch how you talk to yourself! Do not walk around calling yourself a worrier, a fearful person…don't take on the label of fear. Fear is a liar and I for sure don't want to be associated with it like it's a part of me. It might be something I battle, but it's not me–made in the image and likeness of God, me.