Welcome to my weekly post, Daybook Online Journal here at The Littlest Way. This is a post where I gather all the ordinary things that happen or are happening in my day to day. Things like what I'm reading or listening to…eating and cleaning and learning…These are the small moments that make up my blessed daily life; and I want to remember them. I would love to read your Daybook Online Journal, just leave it in the comments section below. You can use my prompts or make up your own to include items important to you; mine change depending on season and circumstance.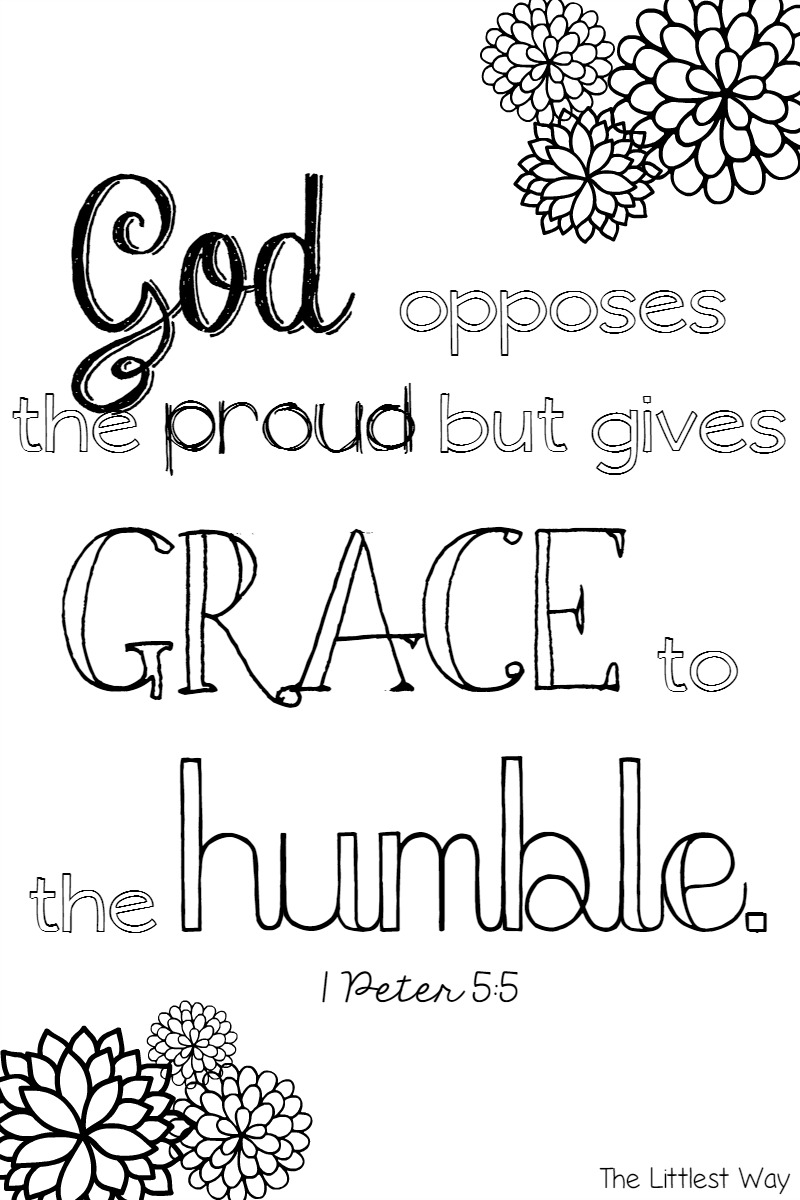 This post may contain affiliate links to products I love and recommend.
I created this as coloring page!  Save it to your computer and then print it out and color it.  I'd love to see your images, tag them on Instagram or Facebook with the hashtag #thelittlestway.
Thanking God for…
::a good homily
::writing the last house payment check
::Leo suddenly being a HUGE daddy's boy
::Chris' hard work for our family
::playing in my planner on a Sunday afternoon
::learning a little more of my likes and dislikes through a Pinterest board
::just a few more chapters to go on the Sirach Bible Study…yay!!!
Praying…
::I praying myself as I finish up the Bible Study and Journal.
::I'm praying for you as you send me messages and emails asking for prayer or thanking me for something.
::I'm praying for my children…they all have their own things going on–good, tough and just plain 'ol life.
:: a girl on Veronica's soccer team who tore her ACL and Meniscus…surgery scheduled for this week
Pondering…
I'm pondering the value other people place on what we do and does it matter? I mean, we know what we do, should we have to defend it to others who may not understand or trivialize it? I don't think so.
Listening to…
Paul Cardell as I write.
Reading…
My large print Bible
The Way of Trust and Love
If you follow me on Instagram or Facebook, you know the impact this book is making on me right now.
Divine Mercy for Moms
Besides the fact I'm kind of an emotional mess right now as I finish writing our Bible Study and Journal, this book almost made me weep (and I don't use that word) from the introduction by Fr. Michael Gaitley from 33 Days to Morning Glory and Consoling the Heart of Jesus.
"I hope you will read this book and help save the world. We need you, Catholic moms! From your often overlooked love, God will grant us extraordinary gifts of grace in the present time of mercy."
Fr. Michael Gaitley
Bible Journaling…
Have you seen these Bible Tabs from Lacy at Catholic Icing? They are adorable! Each one is in a shape that represents something from that Book of the Bible.
Around the House…
Veronica sorted through summer clothes for me this past week…sigh. It's not as hard as it was when I had a bunch of littles. The hard part right now is washing the winter gear and getting it stored. Plus, we had BIG bedroom cleaning on Friday…yeah, my laundry is sight right now!
Saving Money…
I'm going to write a post on how we paid off our house in six years. Someone asked on Instagram for a short explanation. The short answer is we said "No" to a lot of things a lot of the time.
Chris checking on his baby cows.