I'm doing a little series on ways we are trying to save money at the grocery store.  Here's part 1 of How to Save Money at the Grocery Store if you missed it.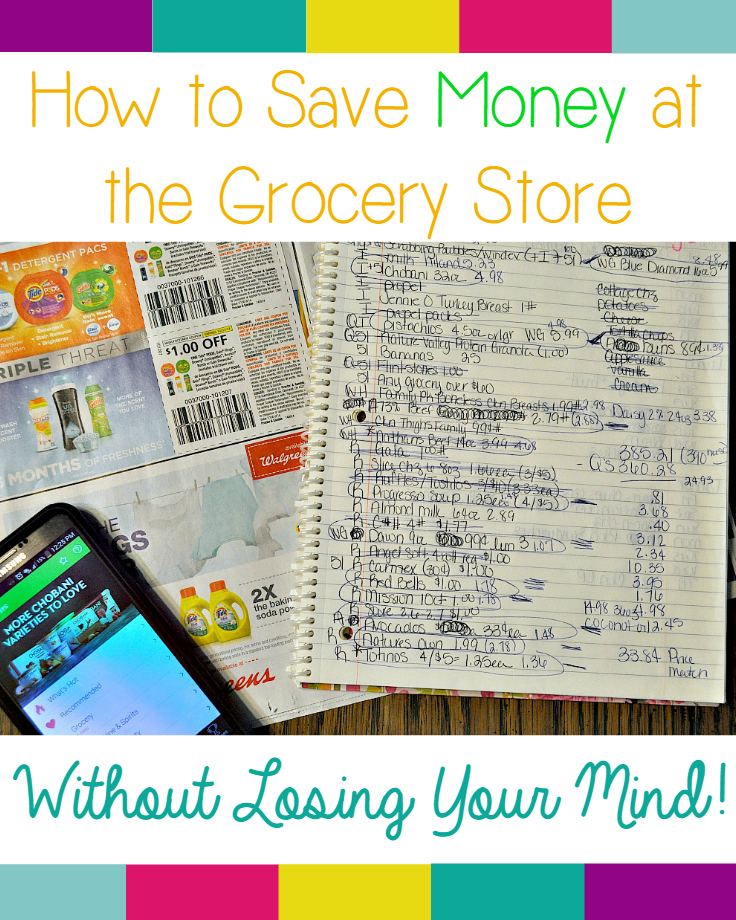 2. A Money Saving Plan
Once I've gone through and found any good deals in the sale ads that I can price match at Walmart, I then look to see if I have any coupons for those items. Anna and I have just started couponing and so far so good. I can see though where it would be easy to make myself crazy trying to chase down every good deal, so I've set some boundaries for myself.
First, I only look into a couple of stores. I cannot reasonably save myself time and money chasing down every deal. It does not save me any money to drive to five different stores in an attempt to save a dollar here or earn two here. Fuel cost needs to be a consideration in your grocery shopping deal chasing. This is why I primarily rely on price matching on Walmart. One store, easy-peasy.   I will still look at some of the deals listed with Target, Walgreens or CVS though. But only the ones that will "make" me money, in the form of a gift card or in store "money." But these deals have to be pretty sweet and the store has to be on the way to somewhere I have to be in order for me to do anymore than just look it over.
In addition to traditional coupons, there are a couple of really great apps I use on my phone to save me money at the grocery store. They are like coupons only the money saved comes in the form of a payment either placed on a gift card or deposited to my paypal account.
The really great thing about some of the apps is that some of their "coupons" are for things I typically cannot find coupons for: milk, fresh meat, fruits and veggies.
The ones I have used so far have been Ibotta, Checkout 51, and Shopimium. Here's how they work; I just loaded these onto to my phone. I look them over as I'm preparing my list and make a note on my list if they have a deal for me to take good advantage of, there was one for avocadoes the other week…the same week I was able to price match the sale price of avocadoes at Walmart.  Once I make my purchase and get home, I use my phone to scan the barcode of the item. Once I've scanned the barcode, then I take a picture of my receipt and wait for them to give me money…saawweeet!
Since starting with Ibotta last month, I've already earned $34.75…on things I would have normally purchased.  For example…I'm all about the examples…I earned .25 on the purchase of a gallon of milk, $1 on my lunch meat, $1 on my Windex (which I also had a paper coupon for).  And they offer incentives for me to refer friends…hello friends!  Even without the incentives, I would be telling you all about this great program.  Every little bit counts and it all starts to add up quickly.
Let's finish this series up with part 3 of How to Save Money at the Grocery Store.
Each day there is more encouragement and even some laughs over on my Facebook page. Head over and "Like" me there for more.